Here's what's new in the Conserv platform:
Check out all of these features by logging in or creating a free account on Conserv Cloud at http://app.conserv.io/
🆕 New Features:
Sensor History and Level Profile History - You can now view a history of any sensor moves or level profile updates you've made!

To view your Sensor History, click the name of the sensor you'd like to view, and it will bring out the editing drawer on the right side of the page. You'll then see a new tab that says "History." All sensor moves and notes can be viewed here.


To view your Level Profile History, click the name of a Level Profile you'd like to view, and it will bring out the editing drawer on the right side of the page. Just like the Sensor History, you'll then see a new tab that says "History" where the timeline of updates and notes will be stored.


New Performance and Facilities Reports - we heard from many of our users that it would be useful to have easy access to on the spot, relevant reporting options. Now you can access two types of reports on the new Reports page.

Performance Report - This report will show you all of the aggregated KPI numbers across any specified period of time for any specified space(s).
Facilities Report - This report was created using the American Association of Museums General Facility Report as a template. With the click of a button, Conserv Cloud can now perform all the calculations necessary to input data directly into sections 3.16 and 3.17 in the AAM Facility Report!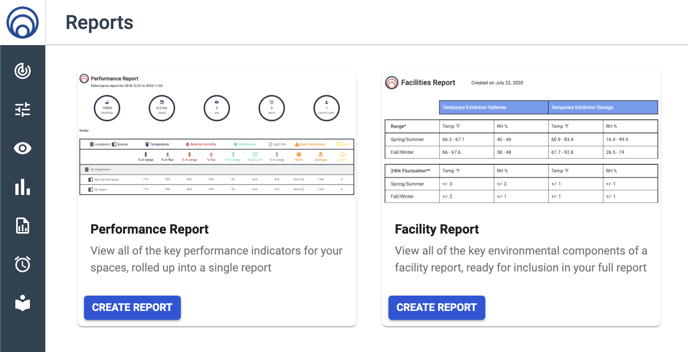 Level Profile Templates - Instead of having to start a new level profile from scratch, you now have access to five level profile templates:

Sustainable Control - Our energy efficient option!
Tight Control
Cool Storage
Cold Storage
Conserv Default
Head to the Levels page to learn more! Remember, once you choose a level profile template from the list, you can always edit it and rename it however you'd like by clicking its name.

Cold Storage Sensors - Conserv now offers a brand new sensor that's rated for temperatures as cold as -40 °F! This new sensor from Tektelic can be placed in your cool and cold storage vaults without risk to battery life, and the data can be accessed remotely from any computer through your Conserv account.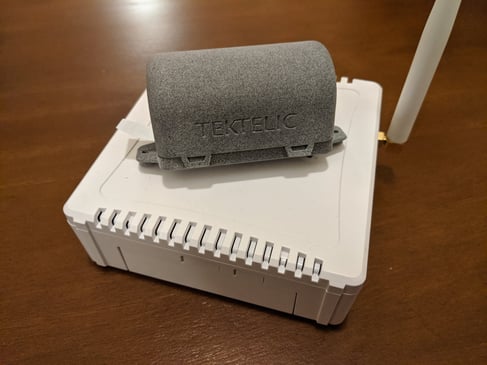 Contact us for more information or if you'd like to try one out in your collection! Send us an email at support@conserv.io.
📈 Feature Improvements:
Data Importing - We've done a complete overhaul of this process, and now it's easier than ever. Check it out here: Importing Data: How-to and troubleshooting
🐞Bug Fixes:
You reported to us that you were having trouble saving an alert after editing the alert frequency. That issue is fixed, and the "Save Alert" button will now be triggered by any edits made to an alert.
A few tweaks have been made to auto-scaling on graphs when the "Show min/max" feature is selected.
Noticed that the word "variation" has been changed to "fluctuation" throughout the platform? Well, users like you let us know that "fluctuation" was a much more accurate and clear term to use - so we've changed it!