If you want to denote that your sensor has moved to another location, you can update that information within the application. Here's how:
In the upper right corner of the screen by your account name, you'll see a button shaped like a gear. If you click that icon, it will take you to the settings screen.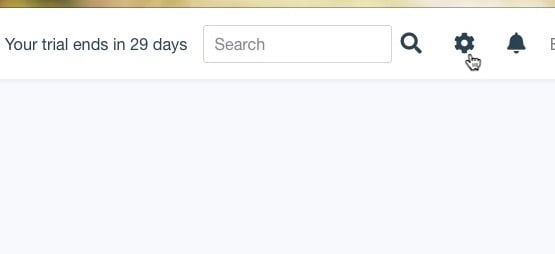 Once you're in the settings menu, click "Sensors," located on the left side of the screen.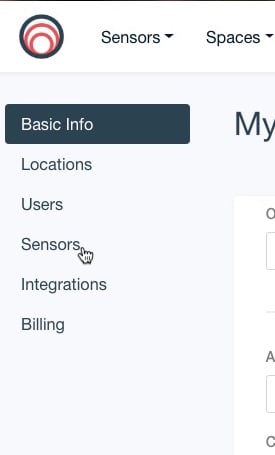 This will take you to a listing of all the sensors in your organization. Find the sensor you're moving in this list, and follow the row to the far right side. Click the three dots under the heading "Actions" and select "Report Sensor Move."
A window will appear with options to record date/time of move, the facility/space of the move, and any notes you'd like to have about the move.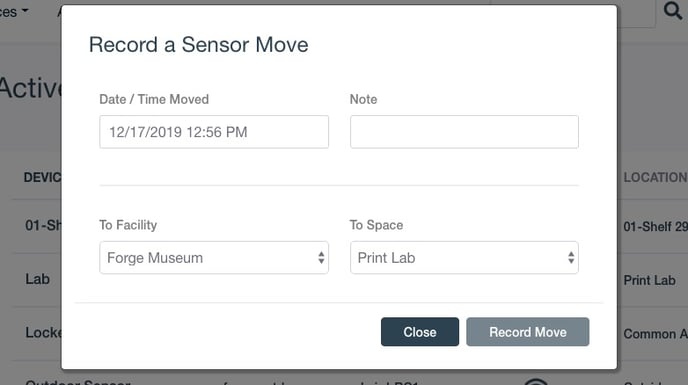 When you're done, click "Record Move" to close the window and confirm the sensor movement.