Conserv has no limits on users! Here's what you need to do to invite your team to Conserv.
We encourage you to invite everyone on your team to the Conserv platform. Creating better collection environments is a collaborative activity between collections, facilities, administration, and volunteers. That's why we've decided to give you unlimited users, even on the free account.
To invite users, you first need to navigate to the settings menu. Click your user icon located in the bottom left corner of the page, then select "Settings."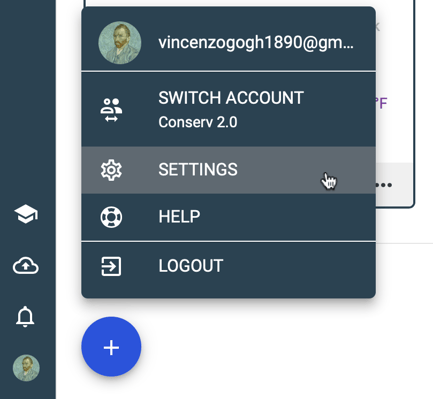 Once there, head to the team menu by clicking "Team" located in the left column of the settings page.
The team menu is where you add new users and edit or delete existing users.

At the top right, you'll see a button that says, "Invite Members." Click that button, enter the email address of the person you'd like to invite, and we'll handle the rest.