How to delete a sensor
If you've got a sensor listed on the Conserv platform that's no longer active, you can easily delete it and move it to an "inactive" status.
To remove a sensor, head to your Sensors dashboard by clicking the top icon in the left navigation panel.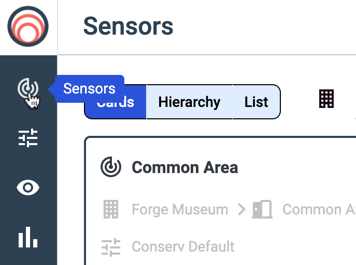 Once you're on your Sensors page, locate the sensor you'd like to delete, and click the three dots in the bottom right corner of the sensor card. A menu will appear - click "Delete Sensor," and confirm the deletion to move the sensor to an inactive status. Here's a video:
To find your inactive sensors, choose the "Inactive" filter from the Sensor Status dropdown at the top of the page.