How to change my preferred temperature units
The default temperature unit for Conserv Cloud is set to Fahrenheit, but you can change it at any time.
If you need to change your temperature unit, you'll first need to access the settings menu by clicking your user icon in the bottom left corner of the page and selecting "Settings."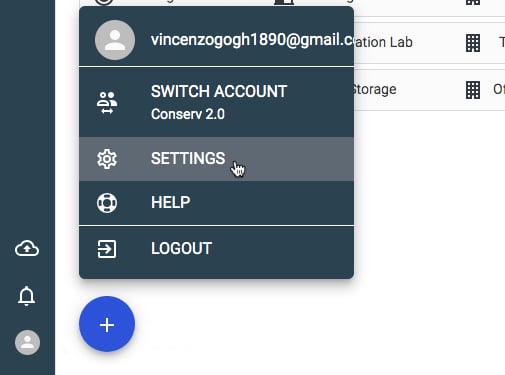 This will take you to the page titled "Profile & Preferences." Scroll down to the section titled "Preferences," under which you should see the temperature unit options. Select the unit you wish you use, and be sure to save your changes.